All applications must be sent to Oceans 2 Earth Volunteers. Forever Wild does not accept direct applications.
Volunteers must meet specific criteria:
Be comfortable living in a rural bush environment
Be willing to volunteer for a minimum 1-week period, arriving on a Monday
18 yrs+
Be self-sufficient and capable of completing physical tasks in a tropical environment
Volunteers must have personal medical insurance. While Forever Wild provides volunteer insurance it is mandatory that volunteers have their own medical insurance
All volunteers must abide by the safety rules and regulations of Forever Wild and our partner organisation Oceans 2 Earth Volunteers
All volunteers who apply as a couple will still be assessed individually, given that places are limited
Volunteers are expected to work during their stay on a wide range of tasks such as feeding, data collection, behavioral observations, orphan animal care, maintenance and other tasks as required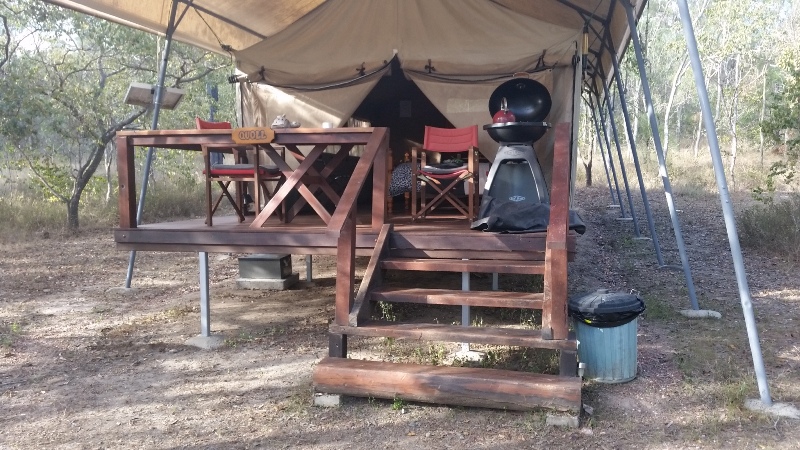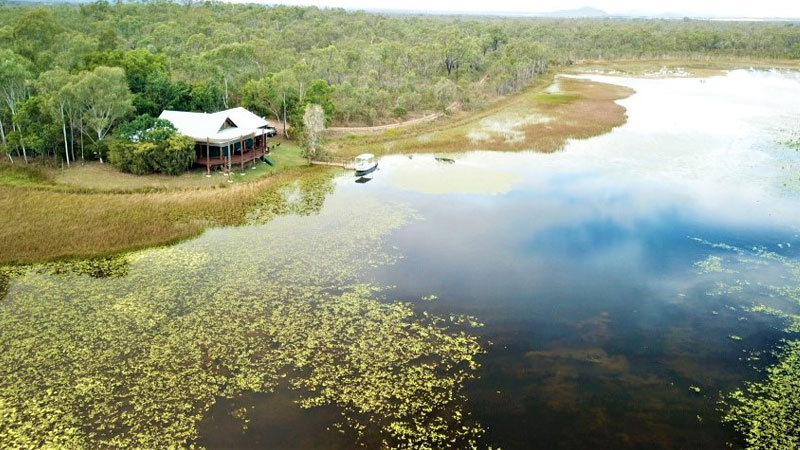 Please see Oceans 2 Earth Volunteers for current costs and a full list of inclusions. All volunteer positions include:
Single (or couple) accommodation in a large, ensuite safari tent on the Tropical Wetlands reserve
1 transfer each way to and from Mareeba, the closest town
Food is provided but volunteers are expected to prepare their meals and clean up
Access to a fully equipped kitchen (self-catering) is provided
Access to clothes washing facilities
Unlimited tea & coffee
Orientation and training, and support from the Volunteer Coordinator
An incredible setting in a spectacular landscape, overlooking tropical wetlands and distant mountains
What is not included:
Flights or other travel to and from Mareeba, or multiple transfers to Mareeba
Travel & medical insurance
Visa costs or other entry costs to Australia
Personal items, toiletries, alcohol etc
Where does the money go?
All funds from the volunteer program are used in Forever Wild's conservation programs. Forever Wild is a registered charity in Australia.
Travel and free time
All volunteers get free time to explore the surrounding region. We strongly suggest you have a personal vehicle as the reserve vehicles are not available for personal travel outside the reserve. Forever Wild is engaged with the local Aboriginal people and we encourage all volunteers to visit the local cultural centers to better understand the landscapes they are visiting.
1
What is a typical day like?
8am-11am: Feeding, tracking, behavioural observations
Break
11.30am-1pm: Maintenance
Lunch
3pm-5.30pm: Feeding, vet support, data entry, behavioural observations, tracking

If you are charged with caring for orphaned animals these hours may vary, and some species may require late night care.
2
Do I get to have close contact with animals?
It depends on the species and the stage of rehabilitation. In many cases we are seeking to distance the animals from human contact, so only limited time around the pens is allowed. However some animals may be very young or require specialist care (under veterinary supervision) and specific training will be given for the care of those animals.
3
Does the volunteer program operate year-round?
Yes but at the times the reserve can be inaccessible due to heavy rain. In these circumstances only Forever Wild staff can access the facility.
The Tropical Wetlands is located 15km north-west of Mareeba, in far northern Australia. Access by conventional vehicle is fine except in the Wet Season from December to April. For those without a vehicle, buses run between Cairns and Mareeba daily. From Mareeba, Forever Wild will arrange a transfer to the Tropical Wetlands Reserve and back again at the end of the rotation. Cairns has an international airport and multiple domestic connections across Australia. For those wishing to do some sightseeing in the region a personal vehicle is recommended.
5
What is your health and safety policy?
All volunteers are fully briefed on site with all the health & safety and other policies. Mareeba runs a superb hospital and Cairns Base Hospital with helicopter evacuation is close.
6
Do I need to speak English?
Volunteers must have a working knowledge of English, be able to read and follow instructions in English and communicate effectively.
7
Do I need to be fit and able?
Yes. The location is has some rough terrain and the pathways are rocky. The work is of a physical nature.