---
Bequests
Our Futures Fund is the fund of Forever Wild's Major Gifts & Bequests program. It is specifically designed to create a 1000yr+ legacy of vast wilderness Shared Earth Reserves to maintain vast stores of carbon, protect ancient cultural markers and conserve incredible biodiversity. Funds are managed with ethical investment and support long-term landscape protection.

The Futures Fund is managed by independent Trustees at the Australian Communities Foundation. Forever Wild also holds a 501(c)3 Fund in the USA.

All gifts to the Futures Fund in Australia and the USA are tax deductible.

For full details about our Futures Fund including the purchase of large wilderness areas directly through Forever Wild, please contact us at gifts@foreverwild.com.au
---
---
Donor Insight Program
A unique part of our Major Gifts & Bequests program is the opportunity to gain deep insights into Forever Wild, our reserves and our work. Donors are transported to a Shared Earth Reserve for 2 nights where they stay in elegant 'Walkabout' tented accommodation deep in the wilderness. Participants awaken to an incredible wilderness landscape, rich in ancient culture and wildlife. Accompanied by the Forever Wild CEO, the days are filled with activities across our spearhead programs, including Indigenous and Early Settler history & culture, the culture and practice of people of these wild places and of course unparalleled wildlife experiences.


If you would like more information about our Donor Insight Program please contact Forever Wild at gifts@foreverwild.com.au

Forever Wild Europe
We are building a platform to donate directly to Forever Wild in Europe. We will update this space shortly.

Forever Wild USA & UK
All US / UK gifts are IRS / Tax compliant through our Fiscal Sponsor,
GlobalGiving
. To see our global platform go to GlobalGiving and search Forever Wild. GlobalGiving is registered in the US and UK and accepts donations from individuals, Foundations, Corporations and others. For more information contact Forever Wild in Australia on gifts@foreverwild.com.au. You can donate directly to Forever Wild via GlobalGiving in the US / UK
here
. You can donate from anywhere worldwide.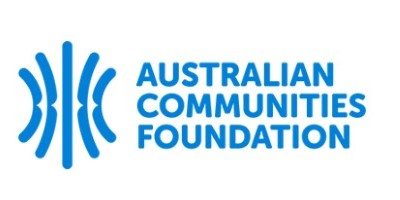 Become a Strategic Partner
We build partnership with Foundations, governments, corporations and individuals who can use their resources to make an enormous positive impact on this planet. Strategic Partners support any of our programs including Wilderness purchase, Human Spirit, Wildlife & Evolution and Wilderness Economies.

Corporate Giving & Activities
Corporations in Australia or overseas can donate, or use our reserves for specialised wilderness experiences for small groups. These activities can include leadership, team building, wilderness skills or other ultra-low impact activities. Contact us for advice on donating to or visiting our reserves.

Recurring Gifts
Companies, workplaces, individuals or NGOs can support us with recurring gifts. These gifts are very important as they allow us to plan into the future. Please contact us at
gifts@foreverwild.com.au
for information about workplace giving.

Endowment Fund
The Forever Wild
Futures Fund
has been established with the
Australian Communities Foundation
to assist with long-term financing. Donations can be accepted in Australia or the USA and will provide security of resourcing for Forever Wild in a changing world generations from now. Please contact us to discuss how this fund works, and to support this fund.

Stocks & Securities Donations
Gifts of appreciated securities are a powerful way to support Forever Wild. Donations include stocks, bonds and mutual fund shares, as well as privately held stocks. These donations may offer significant tax benefits too. Please contact us to discuss.